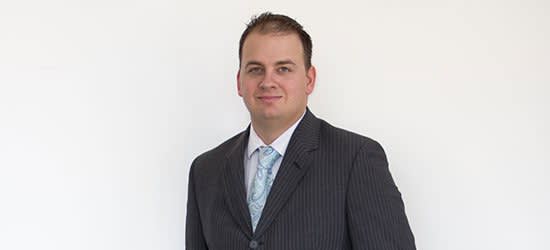 From an early age, I always knew that I wanted to find a career that would allow me to help people and serve my community. Growing up I took an interest in the law that was only strengthened when I took a few law classes in high school. By the time I was ready to graduate from high school, I knew that my passion for the law was only matched by my desire to solve problems. That's why I decided to study criminology at Kansas State University, so I could combine the two in hopes of finding a career that would allow me to work within the confines of the law to help people.
Upon graduating from Kansas State University in 2004, I realized that the best way to help people would be to study to become an attorney so that I could fight for those who may not be able to fight for themselves. I was quickly accepted into Washburn University School of Law where I would spend the next three years studying under some of the brightest minds in the state to further my knowledge and skills as an attorney. By 2007, I was able to graduate with honors and pass the Kansas state bar that same year.
Most of my clients are truly good individuals who have simply made a bad decision. Keeping these individuals out of prison and allowing them to show that one bad decision doesn't define who they are is very rewarding.
Once I graduated I began working in the public defender's office, focusing on criminal defense casework. I spent the next five years working with countless clients on a variety of different criminal defense cases, from minor drug and DUI crimes to felony criminal offenses and violent crimes. It was during this time that I picked up valuable experience as a litigator in court, fighting hard to defend the rights of my clients. I made it my goal to ensure that every single one of my clients had the chance to have their story heard, utilizing every possible avenue of defense to maximize their chances at a positive outcome.
Eventually, after five years, I decided it was time to strike out on my own so I could focus all of my time and attention on the needs of my individual clients. So in 2012, I opened the doors to my own firm, Douglass Law Office. I started my own firm because I believe that each case I take on presents its own unique set of issues and challenges and the only way I could help my clients meet and overcome those challenges would be to provide them with the highest level of personalized service and legal counsel possible while guiding them through the justice system every step of the way.
To this day I work hard to ensure that every client that walks through my doors has the same opportunity as anyone else to have their case heard and their rights protected. Whether you're facing a small misdemeanor charge, or something more serious, call my office today for a free consultation and see how I can help you build a strong defense for your case.
Bar Admissions
Kansas Bar, 2007

The Federal District Court for Kansas, 2007
Education
B.S. Criminology - Kansas State University, 2004

J.D. Washburn University School of Law, 2007
Professional Associations & Memberships
Kansas Association of Criminal Defense Lawyers - Member