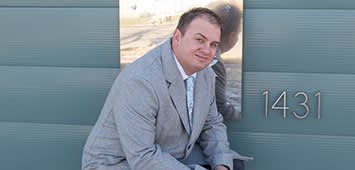 Why Hire Us?
Our Riley County Criminal Defense Lawyer Helps Get Your Life Back. At Douglass Law Office, we run a significantly smaller practice.
This is by design to prevent too many hands from working a case so things do not get overlooked. Attorney Josh Douglass is the only one that touches every aspect of a client's case.
In addition, he strives to be accessible and keep lines of communication open. We are selective in the cases that we take and work hard to dedicate the time needed for all of our clients. Contact our office today to discuss your case.
Preparation, Dedication, & Communication
We are dedicated to each and every case. Because of this, Mr. Douglass takes the time to thoroughly prepare your defense, no matter what you were accused of or why you were arrested.
In addition to the standard review of the file, we:
Perform legal research, including discussions with clients and witnesses

Make sure you always know your rights and options

Keep you well informed throughout the entire legal process

Look at a case from the prosecution and potential jury's point of view
We believe that if a defense attorney can't keep an open mind and attempt to see a case from a different point of view, it often results in a poor defense.
Let Douglass Law Office be your legal partner. Call our Riley County criminal defense attorney at 785.335.4077 to schedule your complimentary, confidential consultation.
Assisting Clients Throughout Riley, Geary, & Pottawatomie Counties
Mr. Douglass's top priority is helping clients who truly deserve a shot to prove that the acts that they are charged with either did not occur or are extremely out of character and will not happen again.
As a Riley County criminal defense firm, our job extends further than just opening and closing a case. Most of our clients have never been through the criminal justice system before. It is our responsibility to help reduce their stress and fear.
Many times our clients just need someone to listen to their side of the story. Many clients have questions about the long-term consequences of a case, sometimes several years down the road. Even though the case is closed and we are obligated to provide help. If five minutes of our time for a former client can help them out down the road, it is important to give them that time.